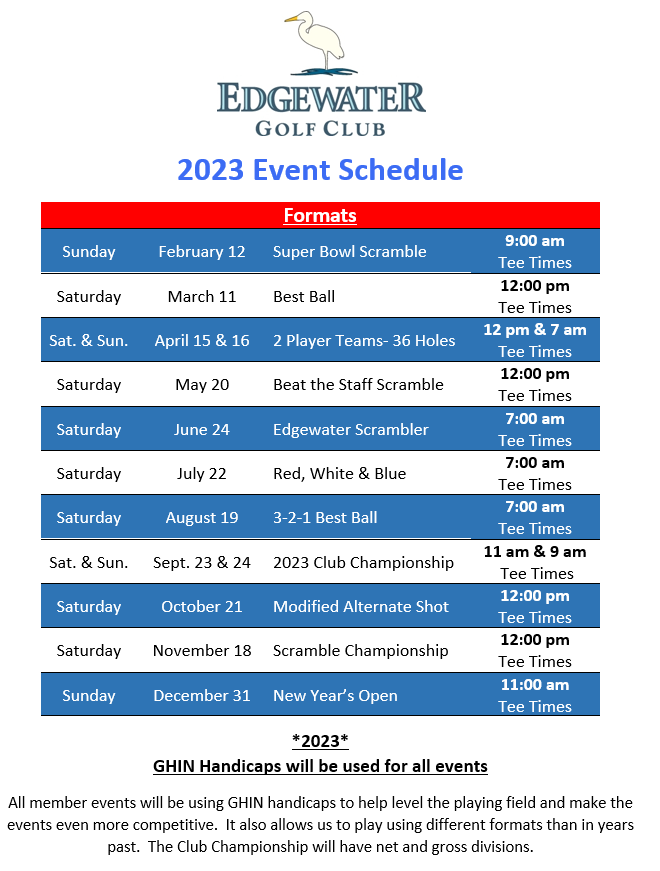 Tournament Information
With over Twenty-Five years of combined tournament planning experience, Edgewater Golf Club professional staff will guide you through your first or hundred and first event. Whether your event is for charity or a corporate outing we are committed to providing unparalleled service and products to make your tournament a complete success. How do we help guide you through the process?
Consultation: We begin the process with a simple discussion. Applicable questions and expectations are defined.
What will be discussed?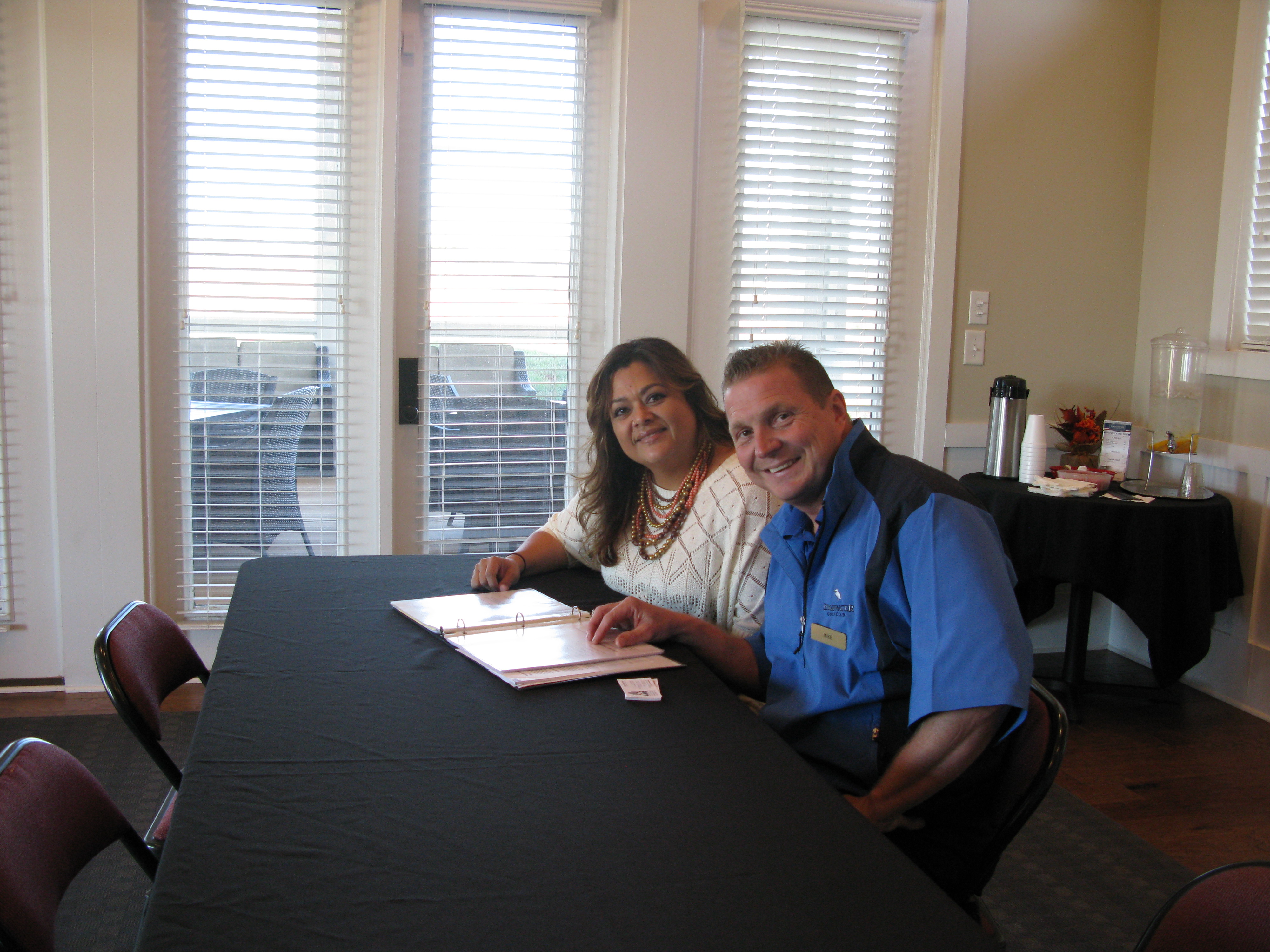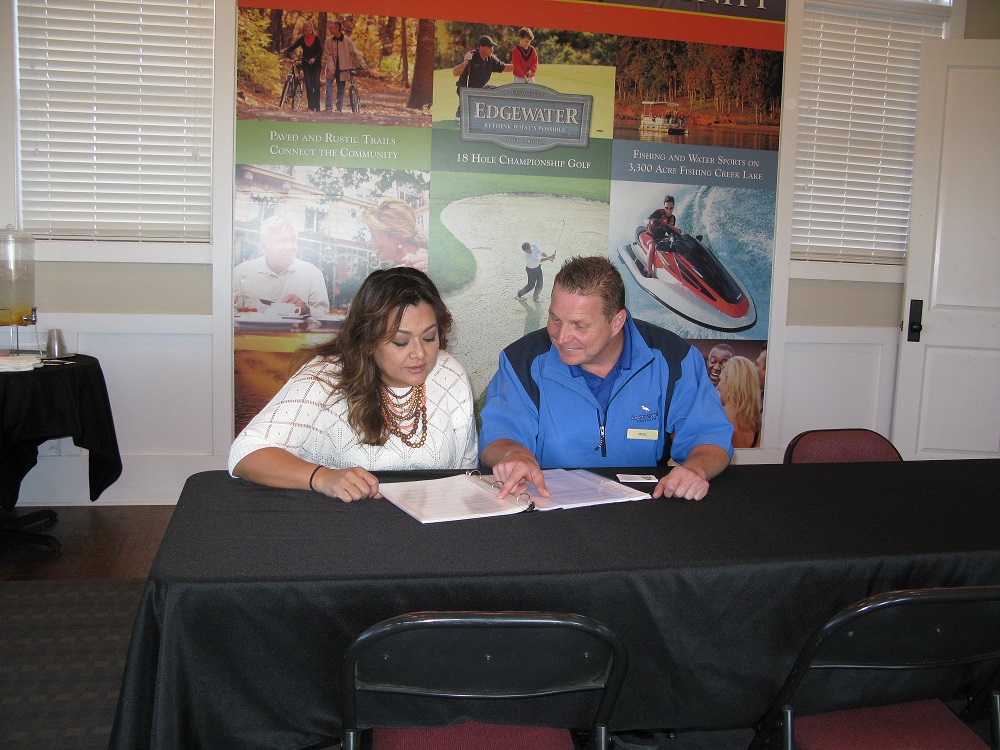 Facility Walk Through: After determining expectations and tournament criteria, a tour is provided of the facility and the applicable areas that would be designed for your particular event.
What will be shown?
Cart staging area and traffic flow.
Golf Shop and Snack location.
Ceremony location
catering/dinning location
19th hole
screened porch area
practice area
Course
Reviewing/defining options:
Turning expectations and tournament criteria into a defined schedule of service that will fit your applicable budget and provide the quality experience that the participants expect.
What would be defined?
Service staff expectations
Scoring/Master of ceremony/ announcements
Contests (hole in one/ putting)

Proximity (close to pin/longest drive)

Catering/ Beverage
Date/Time/Costs
Continued Support:
Communication is the key to a successful event, from the initial consultation to the day prior to the event we will be here to help.
Leading up to the event
Participant enrollment
Sponsors needs
Volunteer updates
Contest/Insurance
Event supplies
Day prior to the event
Tournament/Event Day:
Banners, signs, tables and staff are awaiting your volunteers, sponsors and participants.
What to expect
Friendly and informed staff
Complete setup
Cold beverages
Requested amenities
Follow up:
Equally important to the desire of a great event, is the evaluation of your last event. How can we raise the level of participation, sponsorship, and value?
Making an event a bigger success
Increase participation
Decreasing objections
Adding value
Vested Volunteers