Course History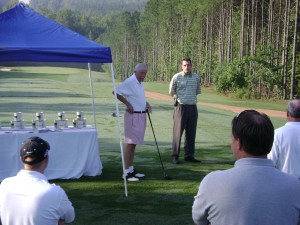 Edgewater Golf Course is an 18-hole championship caliber golf course designed by Bruce Brodsky and maintained by Phil Jenkins (Superintendent).  This is Brodsky's first golf course design to date.  Edgewater opened to the public on August 29, 2008.  It features A1/A4 Bent grass greens (similar to Augusta national's purely A1 bent grass greens) complimented by Bermuda fairways, rough, and tees.  A1/A4 Bent grass greens have exceptional drought and cold temperature tolerance along with terrific disease resistance, which allows for smooth felt-like greens all year round.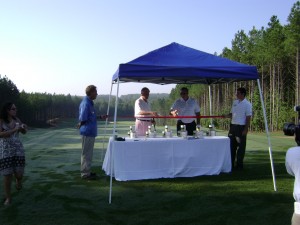 Atkins's Golf Course Planning and Design team is led by Bruce Brodsky, RLA, AICP, LEED AP ND who is located in Panama City Beach, Florida.  Bruce holds a Biology degree from Emory University in Atlanta, Georgia, and a Master of Landscape Architecture degree from the University of Georgia in Athens. Bruce has extensive golf course experience from a playing, planning, and design standpoint. He started playing golf at the age of five, and was formerly a golf professional with full membership within the Professional Golfers' Association of America(P.G.A.). As a golf professional, Bruce worked at Inverrary Country Club, in Lauderhill Florida during the years when Inverrary was the home of the P.G.A. Tour's Honda Classic, as well as at Boyne Highlands Resort in Harbor Springs, Michigan. His golf playing and P.G.A. background,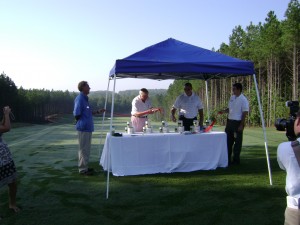 along with his landscape architecture, planning, and LEED experience (he is a registered landscape architect, a certified planner, and a LEED Accredited Professional with a Neighborhood Development Specialty), combine to create a unique set of golf course planning and community design qualifications. Bruce has worked on a wide variety of golf course planning and design projects since joining Atkins in 1993, and thoroughly enjoyed partaking in the development of the Edgewater Golf Course project from inception to opening day.
Want to see the course as it was being developed? Click here and journey back through time to discover the creation of Edgewater Golf Course!