Bunker Tips
Stance/ Aim
When playing a bunker shot it's good to have a wide stance.
Open your stance more to the left of the target and flex your knees.
Also open the club face resembling a flop shot.
2.  Imagine a line two inches behind the ball.
Hit the imaginary Line on the downswing.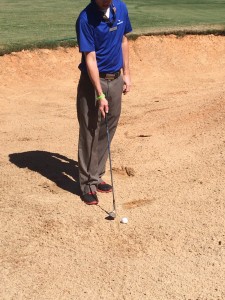 3. Finish
Explode through the golf ball and hold your finish.
Remember, set up is key to your success.