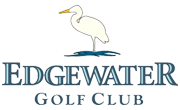 Finding Players:
Promote the event to your employees, supporters and suppliers.
Use email to distribute a link to your website to promote your event quickly, and without the expense of printed brochures.
Create a web effect by asking each email recipient to pass the invite along to other family, friends and clients.
Include the event details in all organization publications and newsletters.
Set up a link to the event website on your event homepage.
Develop a press release for the local media.
Hold an in-house incentive contest that rewards the department responsible for recruiting the most golfers.
List your event in local newspaper event guides and golf event guides.
Offer a referral incentive to golfers who register. Ask them to "bring a friend" for a free dozen golf balls.
Important Tip: Hold each committee member responsible for bringing in one foursome.
When you are beginning to receive registrations, it will be important that you keep your players and teams organized.
Organizing player registration is an extremely important thing to do a few days before the event. You should print out two lists:
Your pairings list. The pairings list organizes all the golfers according to hole number. This list is helpful for volunteers to direct golfers to their designated hole at registration.
Your alpha list. The alpha list is the official list of all the players in alphabetical order. It should be given to the golf course prior to event day. The golf course will use the alpha list at the bag drop to make sure each golfer's bag is put on the correct golf cart.  The alpha list can also be used at registration to check in golfers.
Send an e-mail to each golfer with their hole assignment in advance, but you should have extra copies of the pairing list for your volunteers at registration so they can help any golfers who don't know where to go.
Use these two lists to keep yourself and your volunteers organized on event day.  You should also print out a list of your sponsors if you do not have them memorized. Having your lists hole-punched and organized into a binder will keep you calm and collected on the big day, and keep you knowing where your players should be.
Finding prizes and awards for your golf event is an important part of planning, and as the Event Organizer, it will be your job to manage the collection and distribution of these items.  Prizes should be awarded to anyone who wins a contest or raffle, and depending on your budget, you should also give them to the 1st, 2nd, and 3rd place winners of the tournament. Some popular prizes include:
A new car, sponsored by a car dealership (contact your dealership for more information)
Vacations (such as a cruise), often part of a tournament package
New golf merchandise
Framed golf prints
Golf balls
In addition, smaller prizes, or gifts, should be given to every player upon arrival to the tournament. This is called your welcome gift. The goal is to give a gift that golfers will remember long after your tournament is over, preferably by giving them something golf related that they will use often. Welcome gifts vary according to your budget, but some great ideas are a new golf club, personalized bag tags, coolers, and sunglasses. You can find these sort of promotional items on many websites for a low bulk price, and they usually will engrave or print on the items for you.
Sponsor appreciation gifts are also a great extra touch for your tournament, so if you can, take the time to plan a meaningful and classic sponsor gift for your sponsors. Common sponsor gifts are framed pin flags, framed golf prints, or plaques with the tournament and sponsor information.
Awards are also an important part of the tournament. Awards can be given separately to your 1st, 2nd, and 3rd place winners, or in place of a prize. Awards can also be given to every participant in the tournament if you can afford it. Some tournaments even give an award to their last place player, along with some encouraging words that acknowledge his hard work on the course. Popular awards are framed custom golf prints, plaques, and resin golf figures. Any award should be imprinted or engraved with your tournament name, logo, date, location, and name of the honor being given.
Remember, giving gifts helps to promote your event both on tournament day and outside the tournament. When your golfers use your gifts on the course, or when sponsors display your awards in their office, you are ensuring that your tournament name is getting out there and being remembered. Gifts aren't just a great way to value your players and sponsors, they're a great and lasting marketing tool.
Golf tournaments can also be used to foster participation for a club or event that you are involved with. You can use it as a bonding experience for existing members, or as a tool to encourage new members or participants to join your activity. Country clubs might also use this tactic to try and draw in new members to their club. It's a great way to get people feeling involved and show them what your club or event is all about.
The ideas above are some of the most common reasons why people have golf tournaments, but people are always finding new ways to use this great fundraising and team building tool.  Make your event unique by finding an exciting and unique purpose for your tournament!
There are a lot of reasons why some golf events are more successful than others, but the most important reason is this: Successful golf events keep players AND sponsors coming back year after year.
So, how do you do you achieve this player/sponsor retention? First of all, it's extremely important to give your players a great tournament day experience. Some of the most important details are:
Having informed and friendly volunteers- having informed and personable volunteers makes registration and play easy, and having clueless volunteers (or not enough volunteers) can lead to frustration and confusion. When it comes to volunteers, communication and training is key. Do not skip over this important step of planning.
Keeping the tournament fast-paced and organized- Golf is a slow paced sport, but that does not mean that people want to waste hours on slow shots, mulligans, and string shots. Keep the tournament fast paced and fun by picking the right golf format and keeping things organized.
Showing appreciation of your players through gifts and prizes- Gifts and prizes are another step of planning that should not be overlooked. Departure gifts will keep you in your players mind when they leave the tournament, and welcome gifts will make the players feel special and appreciated. There is no replacement for a classic and carefully thought out gift for your players, and it is worth the extra investment.
Cultivating a fun atmosphere- Gifts and prizes are an important aspect of a successful event, but nothing will be a better advertisement for next year's tournament then making THIS year's tournament the place to be. Fun contests, a professional feel, and a great atmosphere is what your players will remember when deciding which tournaments to attend next year