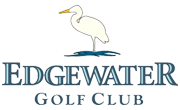 Set Up Your Committees
The Role of Committees
Committees help you organize and execute a successful event. Depending on the size of your event, you may have one large committee or several smaller committees.
The basic committee assignments include:
Marketing (including Soliciting Players and Sponsors)
Event Day Activities
Food and Beverage
Auction Items
Logistics (including parking)
Finance
An understanding of your organization and a commitment to your cause are important criterion to consider when choosing committee members. Passion and a strong belief in the event will bring energy to your volunteer and solidify their commitment to the role. Your tournament committee should be made up of motivated individuals who have more than a casual interest in your cause.
Here Are Some Tips For Working With Committees:
Seek out business people who have contacts outside of your organization's network: this will help to secure more sponsorships.
Be selective when assembling your committee. Don't accept every applicant. Choose your committee based on their network of contacts, and past experience with charitable organizations.
Before accepting an application, tell prospective members so that they stay informed and have their opinions matter.
Search for committee members from amongst your board and your supporters, employees and suppliers.
Ask your board members and supporters to suggest potential committee members.
Identify committee members with specific talents and assign them roles supported by those talents. For example, a marketing person is well suited for soliciting players and sponsors, and an accountant or banker can handle finances.
Assign specific committee members specific tasks, and ask them to report their results regularly.
Create a schedule for committee meetings well in advance. Prepare detailed agendas and distribute them before each meeting.
Setting Your Fundraising Goals
Remember, "net" revenue is the money that remains after all event expenses have been paid.
Revenue from an event is raised in several ways:
Players pay a registration fee to play in the event.
Sponsors pay to participate in the event to increase their visibility and exposure to your golfers.
Contests before, during and after the event can be used to raise additional funds.
Holding a live or silent auction to raise additional funds.
Organizing a fundraising dinner event prior to, or after the event will attract non-golfers who pay to attend and increase your profit.
Print an event program and sell advertising space. (Note: This program should also be used to recruit players and sponsors for next year's event. Incorporate a pitch for next year even in the program and print more than you need. The extra copies cost much less to print than designing and printing a new brochure next year).
Develop Your Sponsorship Packages
The majority of the revenue your event will generate comes from sponsors. Sponsors are businesses, organizations and individuals driven to your event because of the opportunity for increased exposure.
Why?
For several reasons:
They want access and heightened exposure to players in your event who represent existing or potential clients.
The sponsor contributes to, or conducts business with, your organization and wants to show their support in a very visible way.
The sponsor believes strongly in your cause and wants to support it.
The sponsor wants to maintain a relationship with one of your committee members by supporting the event.
Important Tip
Sponsors support your event in return for more visibility among existing or potential clients. Have high-quality banners and signs with the sponsors' names at the event.  Display major sponsors' logos on your website and in all printed materials. Most importantly, spell their names correctly if you expect them to come back next year!